Hey Team Vaulters!
We've teamed up with Taste-Budz, our latest breeder partner.
To celebrate, we're giving away two 10-packs of their top strains on our blog.
But wait, there's more! We've got additional giveaways on our socials and forums! For a chance to win here 10 Biscotti #33 Auto Feminised Seeds from Taste-Budz Seeds – just comment, like, and, if possible, tag some buds!
As a warm welcome, we've added two new Taste-Budz strains to our freebie slots. This promotion runs until October 19, 2023. Don't miss out!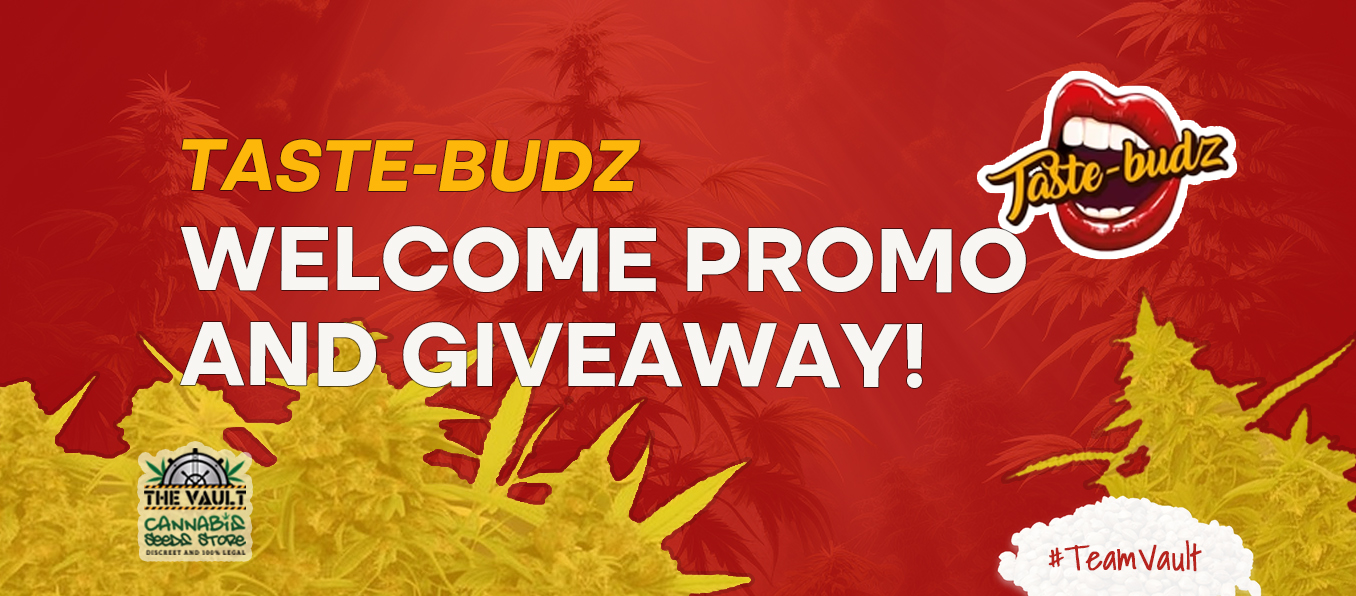 Hey there, Team Vaulters! We want to give a big welcome to our latest breeder on our website - Taste-Budz! We've teamed up with this top-quality seeds provider. Want to hear a bit more?
www.cannabis-seeds-store.co.uk