Hello and welcome
lil intro ; been growing in tents for about 5years . My way to grow is Autopots , i've had good results with 6mm for 2 years straight , untill it clogged a few times and i lost faith .Tried notill for 3 grows , but its not for me . Went back to autopots and upgraded to 16mm tubes and been loving ever since .
Recently purchased the Array 8 from Migro , and am well impressed .
Genetics for this run are Gas Drawls by Chemmalab , and KmintZ by RipperSeeds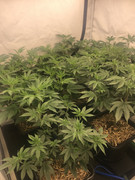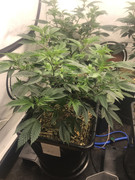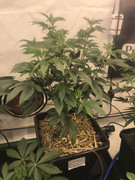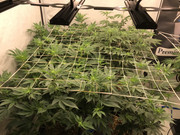 Caught a couple of these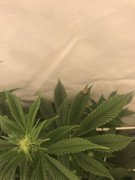 A mate put Pheno #10 outside and is currently lightdepping her .... nicknamed her Nica lol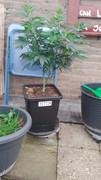 And last but not least the giant KmintZ below a SF4000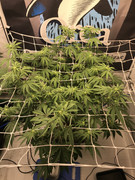 I grew the Gas Drawls before , had 3 females , all looked very similar .
One more smelly , one more beefy , and one more sticky .
Was definitly worth getting these seeds across the pond .
KmintZ is 3rd time i grow her from fem seed , always smells about the same ,
structure varies allot from previous plants tho .
Nutrients i use are biotabs (bioplantenvoeding.nl healthy tabs) , mycorizhae , fish emulsion ,
cheap action 1$ organic bottled veg nutrient , OPF 5-2-5 , bac PK booster , plagron Green Sensation . Also foliar them with knf maintenance spray .
Last edited: