I'm always here when I'm not someplace else
Okay I screwed up when I started this thread and gave too much information.
On the 24th I tended the plants, got back home and uploaded a couple of pictures.
That afternoon I was outside and heard a helocopter flying around there general area of my plants. I thought it was our local sheriff buzzin around looking for OD grows and panicked. I found out later that it was a fish and game chopper looking for a bear that was causing trouble on the outskirts of town. LOL I got a couple pictures of a bear this morning that could be the one they were after.

Anyway, all is cool and I grew a set of balls, so I AM gonna do this...
I had decided before I even planted that I would walk away and never look back if I got the feeling that the grow was compromised, and I still hold to that decision. However i am confident now that it remains safe and as secure as ever. But I will be more careful about the information I post here, while attempting to share as much of the grow as possible.
So here we go:
On or about 6-20 I transferred a couple plants outside into the bush. The area I placed them in has some significant meaning to me because the 500' cliff changed my life when my SUV bounced down it.
The main reason for moving them outdoors was because they are Orange County Kush 1990'sh (Original Gangsta Kush) from the early 1990's, which means that they could "possibly" be the original Holy Grail of ALL kush and I really want to seed them out.
I came across these last winter when helping a guy convert a garage into a bedroom and he found tin film can full of seeds inside another metal candy box inside the wall. The tin was marked OGK with a crayon. When he found it we stopped and smoked a bowl while he told me the story of how he and his brother had moved here from LA and had brought a brick with them, which they sold part of to help buy the property. Anyway this spring he put em in the ground and most sprouted and grew. He wanted a few on my clones so I traded him for 4 of the seedlings.
When I got them, they were infested with aphids, mites, and thrips and he had planted them outside in river sand. I washed the roots clean and repotted them in good soil for a couple weeks until the weather was nice enough to move em back outside.
These first pictures are from when I first got them...
.
.
And a few days later, just before going outside.
.
.
Then they went outside...
.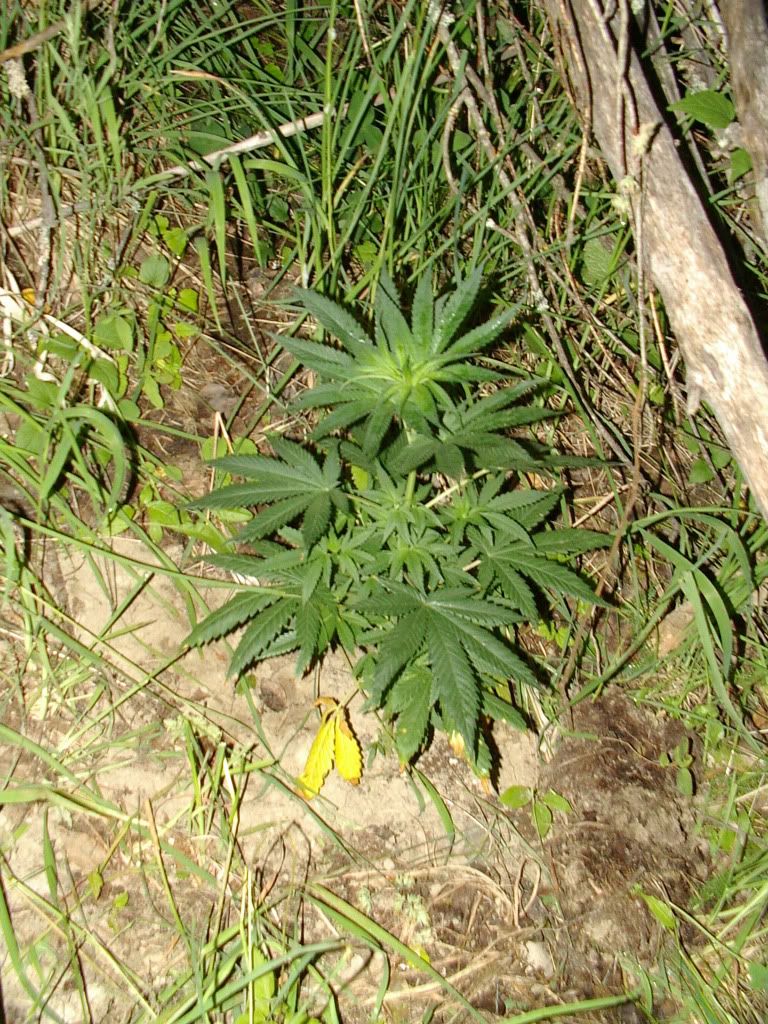 Last edited: