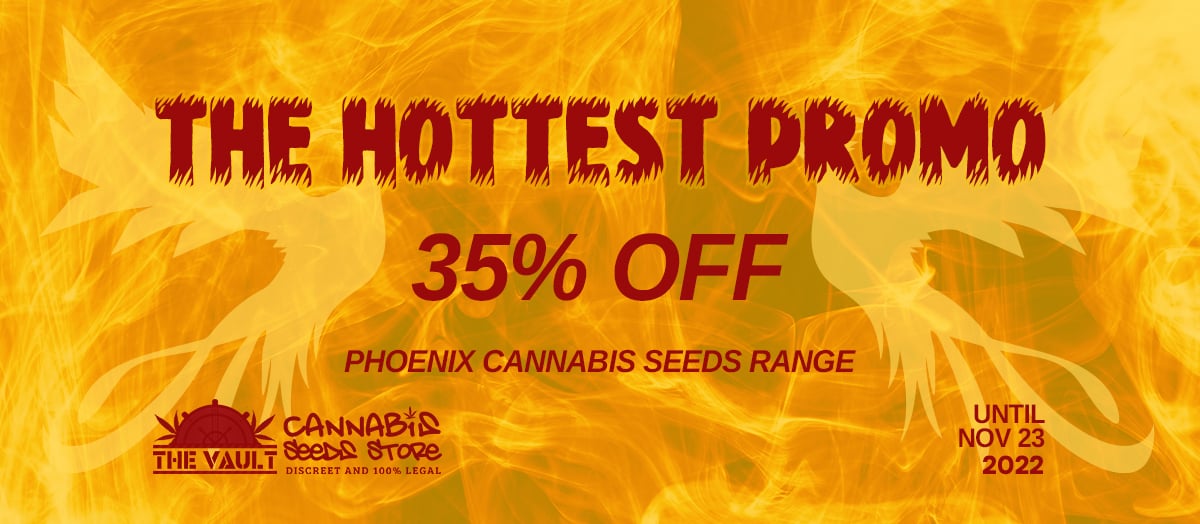 Hey Buddies,
Its been a long time, too long. Lets remedy that!
The Vault
Cannabis Seeds
store are back to bring you some bangin' promos, competitions, giveaways and discounts starting with an insane 35% off all Phoenix Cannabis Seeds (while stock lasts - Offer ends 23 Nov so act fast and get your order in today)
Combine this with our current on-purchase promo for Phoenix and get tons of free seeds! and make sure to check out our offers page for loads more live deals and offers.
Just visit The
Phoenix Cannabis Seeds
post on The Vault to read more, and enter the free competition to enter in a raffle of five x 20-packs of seeds!
Drop us a comment down below too and make sure and let your pals on here and elsewhere know about this too good to miss offer and if they win some free seeds they might even share them with you!
#TeamVault