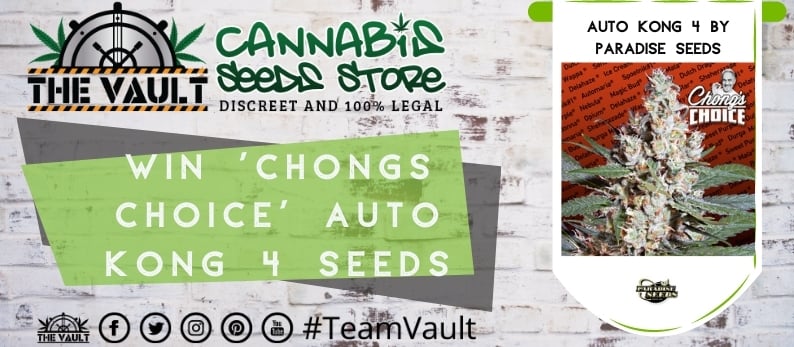 The Vault has teamed up with the good guys and gals of Paradise Seeds to bring you this cannabis seed competition where you can win some of their awesome Auto Kong 4 seeds! It's also part of their (Tommy) 'Chong's Choice' collection! A promo fit for a King we feel!
To get involved, simply head over to this blog post. There are 2 prizes of 5 seeds up for grabs.
https://www.cannabis-seeds-store.co....ce-auto-kong-4
Good Luck.
#TeamVault
Gary Eff