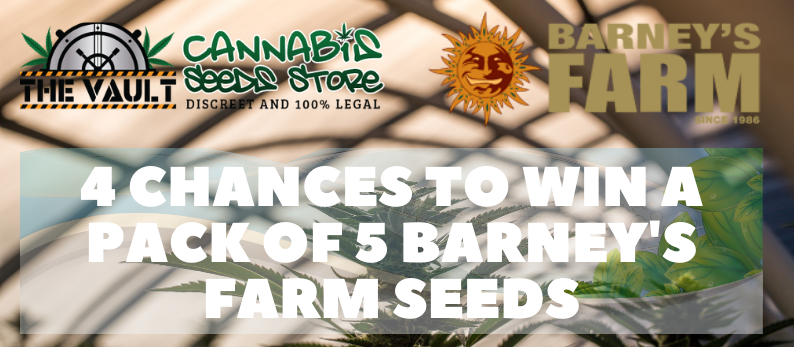 New Year - New Offers here at The Vault!
To kick us off in 2021 we're going to give up some seeds via our long time friends at Barney's Farm! Barney's consistently support the Vault and if you've bought from us over the past few years you'll have received at least one Barney's Farm seed in your order.
In this dealio you can win either:
5 - Pineapple Express Auto
5 - Gorilla Zkittlez Auto
5 - Wedding Cake
5 - Critical Kush
All you have to do is head to this blog post and write 'Barney's in the Blog comments to enter!...
https://www.cannabis-seeds-store.co....-pack-4-prizes
GOOD LUCK!
Gary Eff
#TeamVault