Hello ICMAG,
I made a bunch of QWISO oil and it turned out pretty decent.
Only problem is that I cooked out the alcohol using a double boiler and effectively decarbed the THC by cooking it at temperature for a long period of time.
From what I understand the long heating process turns the oil into something that you should eat rather than dab.
Inspired by the recent #rosintech sillyness, I decided to experiment with some Qwiso i processed (frozen cured nugs; frozen ISO; 2 minute wash) a few months ago and never got around to scraping.
Here's the scraped Qwiso oil:
I folded the parchment and set my ceramic flat iron to 365. Here's what a flat iron looks like: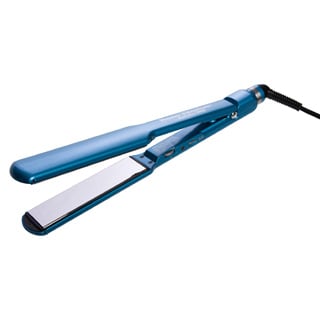 When the iron was hot, i squeezed the hash crystals very briefly, for a half a second. You can feel the oil melting/boiling. Here's what it looks like after:
It has far better terps than the heat-treated qwiso, and I think the high is better. When you open the parchment u get a blast of terps, sa opposed to the cooked oil which has no smell at all. No diesely or fuelly overtones. Here's the patty in the light, keep in mind i think this was some fairly old material:
A dispo near my is selling ISO hash for $50 a gram. Pretty crazy. I wonder why they don't just call it ethanol hash, they don't need to be that specific.
Anyhow I think this method cooks out the ISO pretty nicely. I think I'm going to try quick wash using ethanol (190 proof everclear).