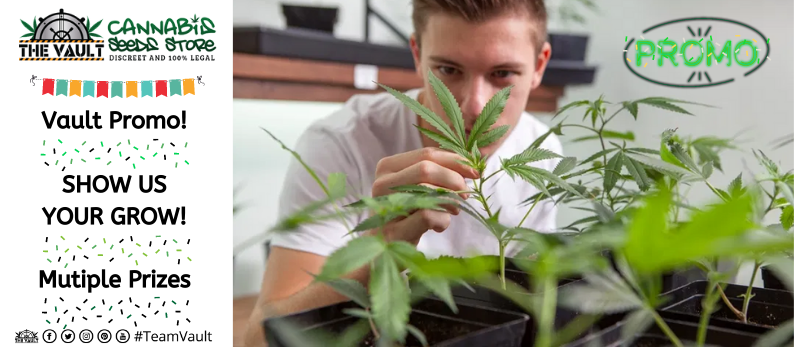 Hey everyone,
We're ramping up the frequency of promos at The Vault in 2021, which is great news for you all! This is also one I'm personally looking forward to as it involves some social media fun (Or email if that's not your thing). So let's get moving!
This time, we're going to get you involved and ask you to send us your best 'grow pic's' then we will judge the best 5 and give you a batch of mixed seeds from Ace Seeds, Sweet Seeds, Kannabia & Barney's Farm which have a combined cash value of £750. Add in another £250 worth of merch like T-Shirts & Vault Face Masks and you're in for a £1000 bonanza!
Very simply, all we're asking is that you show us a previous grow of yours you're most proud of and send it to us. There are two key ways you can do this. Post to Social Media or Email us. Forum entries don't count I'm afraid.
Simply click through to the blog post to get the terms of entry + email address.
https://www.cannabis-seeds-store.co....erch-to-be-won
Best of Luck.
Gary Eff
#TeamVault