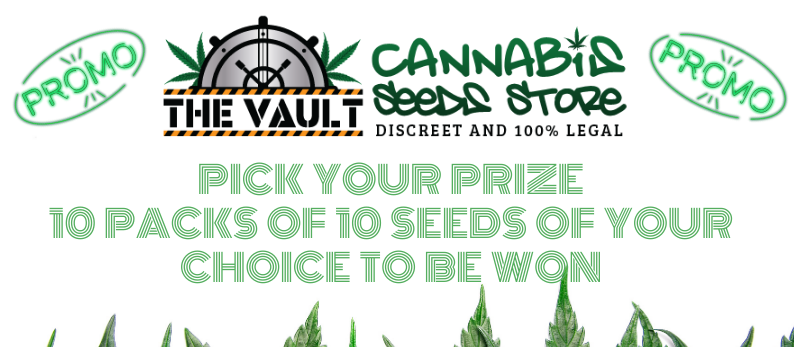 Hello forum members,
We've just launched our latest promo at The Vault and it's a corker!
We're asking you to let us know your favourite strain that's on The Vault Website, then let us know what that is in the BLOG COMMENTS section by dropping the link. You can of course comment here, but entries are only qualified from the blog post entry.
You will then be in with a chance of winning a 10 pack of your chosen seeds and there will be 10 prize winners so you're in with a fine chance to get your hands on some beans.
Visit the '
Choose Your Own Cannabis Seeds'
blog post to read the rules and enter!
Closes 26/11/2020.
Good Luck,
Gary Eff
#TeamVault