WELCOME ALL TO THE KHALISI PROJECT.
Only one rule to follow: We will all show each other kindness and respect.
This is real world testing, and we represent varied grow techniques and all skill levels of growers.
Let's keep it positive and fun.
This test thread is dedicated to giving this breeding of a long held cut of a double afghany indica called Jihad.(please take no offense in the name, it wasn't a bad word 30 years ago)
She recently tested at 17.69% THC which I'm told is real good for such an old cut.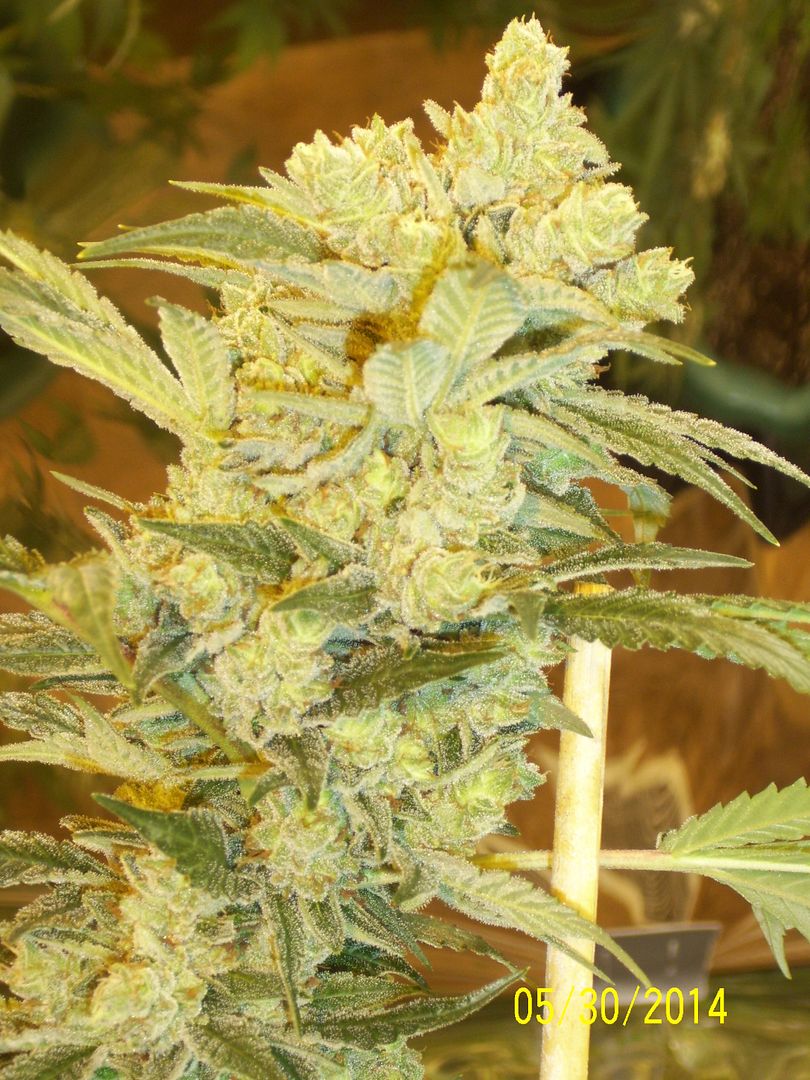 Jihad was bred to a male of The Purps.
I line bred this line twice, using a good #1 pheno female to clean up the line a bit.
This is a female I call the Neon Pheno.
I used a seed brother of this cut for the Khalisi project.
What I am looking to achieve is to blend the high density, potent hash plant with the exotic berry/grape flavor and euphoric giggle weed high of the purps.
FYI - The Purps won 3 Canna cups in the Dam for best hybrid, 3 years in a row.
I have used this line on several crosses with great results, and expect these 2 unique plants to make some extraordinary phenos.
Things we should document.
Seed virility (% popped of planted seed)
Grow technique , lighting and mediums used.
Bi-monthly reports on growth up through final harvest.
Lastly an honest smoke report.
That all being said, I have planted 30 Khalisi seeds myself.
They were planted 4 days ago and 25 of 30 are already up.
They were planted directly into a weak base mix at 1/2" deep.
My veg room temps have been in the mid to high 90's since planting. (a bit too hot for me)
Real world stuff.
I will get all testers the link to this thread.
Expect this to be a busy and fun thread.
SG1